Say Goodbye to the "Compliance Versus Speed" Trade-Off
Meet industry leading compliance practices whilst typically onboarding new data in four weeks or less.
Request a Demo
There is commonly a trade-off between the incremental value from external data and the friction, cost, and time to safely procure data.
Businesses need to consider provider diligence requirements prior to using external data such as compliance, provenance, data ethics, privacy regulations, matching external data to their own sensitive first party data, information security controls, lawful processing and permitted use requirements, and more. These checks require specific skill sets are in high demand and low supply and often become bottlenecks for projects. The responsibility sits with an organization to ensure data providers are providing compliant data, often resulting in a process that is either burdensome, or rushed and therefore materially risky.
How Demyst helps
Demyst's data provider certification program is industry leading in safe and compliant data access
Dedicated team of experts for certifying new data sources with regular review in a continuous compliance mentality

Aligned with, and always abreast of developments in, regulatory and compliance requirements for correct data collection and use
Procurement should take weeks not months
In Demyst's experience, clients can be stuck for up to 6 months in data procurement

Demyst typically onboards new data in four weeks or less, while meeting industry leading compliance practices

Perform due diligence on only Demyst, and let us manage a data provider certification program for all the data you use
Demyst takes responsibility for protecting data
Demyst's Platform is hosted on the Amazon Web Services Platform, enabling the delivery of secure and scalable products and services with high availability and dependability

Demyst is SOC 2 Type II certified. We ensure that data is encrypted at rest & in transit, operate in a secure network, and undergo regular penetration testing of our systems
Demyst's platform is designed with the capabilities you need to manage your external data compliance
Simplify data onboarding with Data Provider Certification
Save months of time in procurement with data providers. Achieve one time compliance by performing due diligence on only Demyst.
Let Demyst deliver our data provider certification process for safe and compliant data access

Aligned with regulatory compliance requirements for correct data collection and use
Learn More
Centrally manage your external data with Logs and Monitoring
Capture logs for effective management and monitoring across your entire data lifecycle
Browse dashboards for key statistics including volumes, response times, and errors

Download usage report by time period, geography and more, for internal compliance management and cost control
Learn More
Security you can trust
Demyst is dedicated to secure and compliant data use to support critical business decisions. It maintains dedicated Security, Compliance, and IT teams that are empowered to act.
We adhere to
Demyst is SOC 2 Type II Certified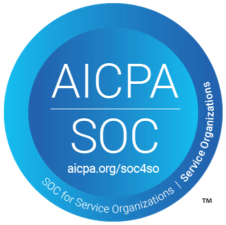 And maintain an information security program based on established security standards
such as NIST 800-53 and ISO 27001.
How the Demyst platform helps you overcome other external data challenges
What industry leaders are saying about Demyst
"We wouldn't have been as good at what we are doing had we not had a partner like Demyst that can flip on data, data partners and data channels effectively overnight, and advise us on the other data channels and data partners we should be looking at for our benefit. Time to market with a partner like Demyst was and is crucial for our success, especially our early success."
— Chief Technology Officer
Brian Lanehart
Read Customer Stories
Recent highlights from our blog